For some, building your dream home is a once-in-a-lifetime experience. Whether this is your first home build, or you've been through the process previously, it can be exciting yet intimidating. There are so many decisions to be made, products to pick out, and available options. By selecting Ron Bragg Carpentry to build your new home, you can remove the stress and enjoy the process of creating your perfect home. Ron has been a home builder for over two decades and will be right beside you through the entire building process, making it fun and hassle-free.
Our Reputation as a Home Builder
We have compiled a long list of delighted customers during our 20 years of building homes in the Bangor area. We're incredibly proud of every referral and recommendation we receive from our satisfied homeowners and take pride in sharing these testimonials.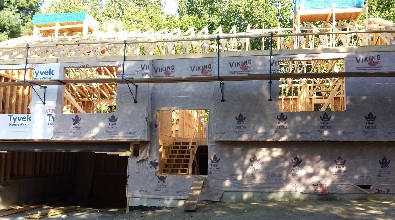 We're also routinely recommended as the go-to choice by suppliers, realtors, and partners. With every project that we begin, we strive to provide even greater satisfaction from the homeowner and continue our legacy of confidence.
Step by Step
As the General Contractor for constructing your new home, Ron Bragg will personally work with you during each step of the process. Whether you are finalizing the floor plan, selecting your new kitchen configuration, selecting flooring, or considering upgrades, Ron is there to answer questions, give options, and provide solutions. Ron considers how your family will function in your new home, budget, design, and personal tastes when making recommendations for your build.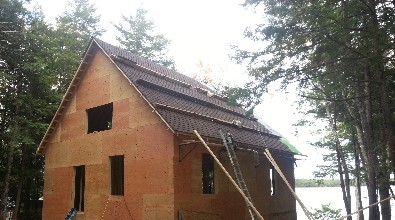 Our New Home Commitment
When we sign the contract to construct your new home, we make these promises to you, the homeowner:
Throughout the entire process, we will be by your side in constant communication and available to answer any questions or concerns that you may have.

We will be honest and up-front with any issues that may arise, providing you with the most value for your money.

We will work with our preferred suppliers to get the best price for materials for your home.

We will keep our promises, doing everything within our power to keep your project on time and budget.

We will use the highest quality materials, expert contractors, and innovative design.

We will never lose sight of the fact that we are building a home for your family to meet your needs.

Our contractors, tradespeople, subcontractors, managers, and owners will be considerate, friendly, professional, and respectful of you and your home, caring for it as they would their own.

We will be dependable, work productively and clean our work area each day.

We will build a home that your family will love.
Handing you the Keys to Your New Home
The best part of being a contractor is handing the keys to the homeowner when a project is completed. After pouring our passion and pride into the project, we treasure the opportunity to hand over the keys to your dream home, knowing that we have built an energy-efficient, well-constructed home customized to your tastes and specifications. The smiles on our customers' faces at the end of the project are why we are in business and why we love what we do.
Ready to Build Your New Home?
Are you ready to build your custom home? We are prepared to begin working with you to create the home of your dreams. Contact Ron Bragg Carpentry at 207-570-4215.
Ron will personally work with you to discuss your new home and provide a free no-obligation estimate. Let us take the hassle and intimidation out of your home-building process. Let Ron Bragg Carpentry transform your new home dreams into reality.